Useful links and other resources
Vector Network Analyzers are complex instruments which means just reading the instruction manual will not tell you sufficient information about on how to use them. Here are listed several resources you may find useful, as they are all related to some aspect of vector network analyzers.:
The best single source of application notes related to vector network analyzers is those from HP/Agilent/Keysight, though there are other useful application notes from Maury Microwave, Anritsu, Rohde & Schwarz etc. He is a partial list of the most useful application notes. In some cases we have local copies of these, as external sites move files, creating broken links. For example, many links to Agilent were broken when the test equipment division was renamed to Keysight. So to avoid this, we have local copies. You may be able to find later copies elsewhere.
HP/Agilent/Keysight
Anritsu
Rohde & Schwarz
Frequently Asked Questions about Vector Network Analyzer ZVR. Application Note 1EZ38_3E. This application note covers the ZVR ZVRE & ZVRL products.
I would also recommend the book Handbook of Microwave Component Measurements: with Advanced VNA Techniques by Dr. Joel Dunsmore, who works for Keysight on the development of VNAs.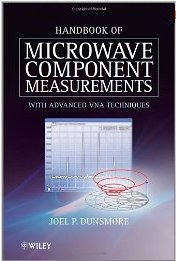 Dunsmore, Joel Phillip., The time-domain response of coupled-resonator filters with applications to tuning, PhD Thesis, University of Leeds, 2004.
Maricevic, Z.A.; Sarkar, T.K.; Hua, Y.; Djordjevic, A.R.; Time-domain measurements with the Hewlett-Packard network analyzer HP 8510 using the matrix pencil method Microwave Theory and Techniques, IEEE Transactions on , vol.39, no.3, pp.538-547, Mar 1991.
Dunsmore J.; Tuning band pass filters in the time domain Microwave Symposium Digest, 1999 IEEE MTT-S International, vol.3, no., pp.1351-1354 vol.3, 1999
Dielectric Measurements
Kirkby Microwave Ltd is registered in England and Wales, company number 08914892. Registered office: Stokes Hall Lodge, Burnham Rd, Althorne, Essex, CM3 6DT.